Our mission statement is: "Inspirational Alaskan Adventure, Exceptional Hospitality". We and the staff are grateful to you, our guest, for supporting the life we love through your being our guest at Crystal Creek Lodge. We pledge to demonstrate that gratitude by sharing with you an inspired fishing adventure at one of the most magnificent places on earth. Here are brief biographies of us, your hosts:
Dan Michels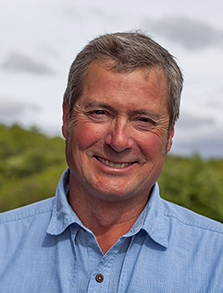 Dan is an owner, manager, chief bottle washer, poet, philosopher, humorist (bad) and visionary at Crystal Creek Lodge. He oversees operations, hosts, flies one of the aircraft, and guides at the lodge, too.  Dan is originally from Minnesota, where he lived the outdoor life from a young age and obtained his college degree from the University of Minnesota. He helped build the original Crystal Creek Lodge in 1988 and at that time began guiding in the Bristol Bay Area of western Alaska.  Dan says: "What originally began as a summer adventure has become a life's work."
Dan was awarded the Orvis Company's Orvis Endorsed Guide of the Year award in 1993. He is also a licensed U.S. Coast Guard Captain. A commercial pilot since 1989, Dan has logged over 6000 hours of Alaska flight time guiding and piloting float and ski aircraft over every region of Alaska  Dan is the lead pilot who directs the daily flight operations. He often spends days in the field guiding guests. Dan purchased Crystal Creek Lodge in 1995 and has managed it since.  He is married to Lynnette Michels and they live in Wasilla, Alaska during the off-season.
Alex and Heather Oberholtzer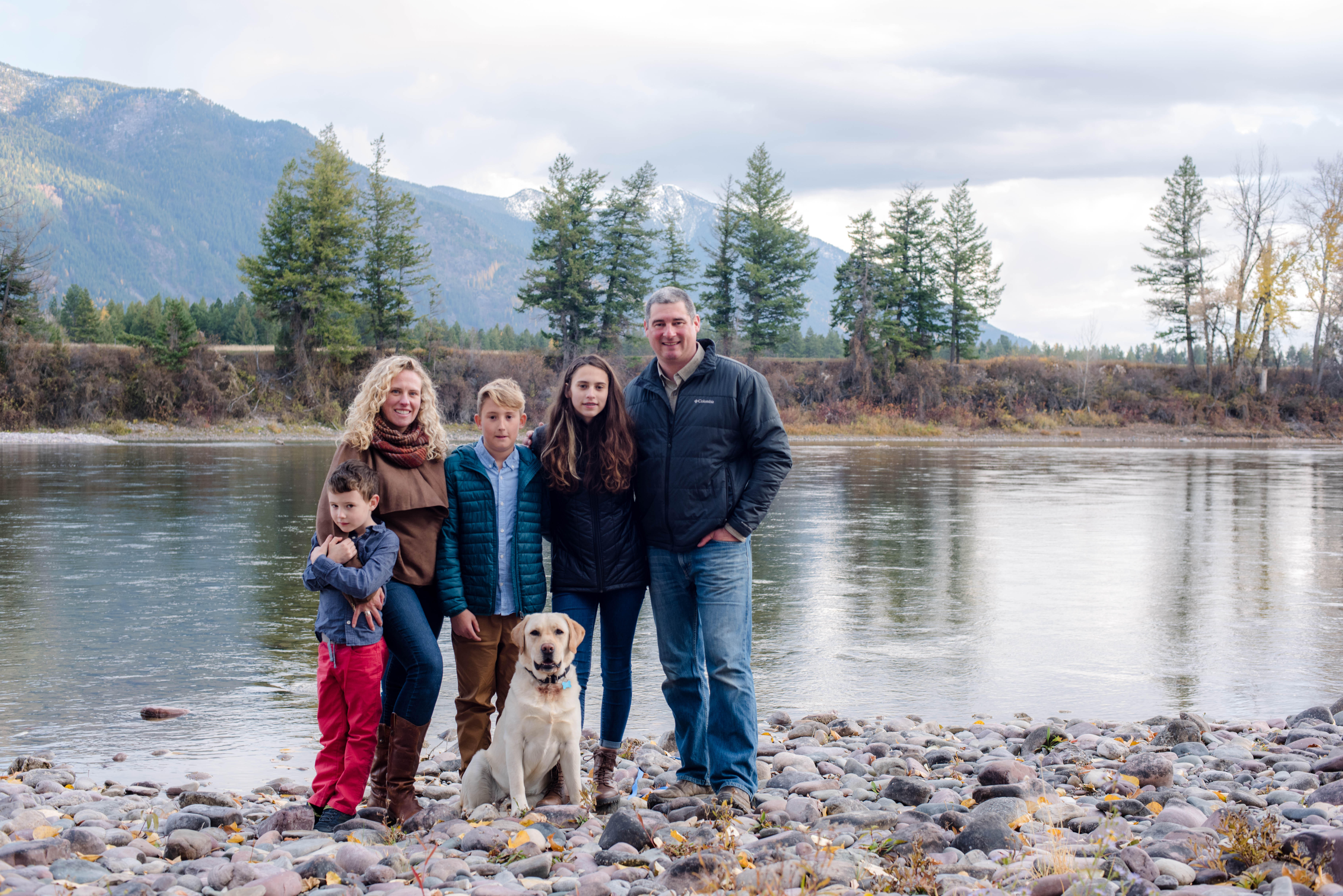 Alex and Heather stand with Dan as owners and the managers of the lodge;  managing our staff, daily field schedule, and the reservation process.   Heather grew up in Pennsylvania, Alex in Ohio, where they met in college and have worked at Crystal Creek Lodge since 2001. They became partners of the Lodge in 2014.
Alex is one of the Beaver pilots.  He is a U.S. Coast Guard licensed captains and one of our most experienced guides.  In addition, Alex oversees the daily operations of the guide staff and field program.
Alex and Heather have three beautiful children. The children, Lexi, William and Samson, can be found around the lodge helping out wherever needed.  William hopes to become a bush pilot, Lexi enjoys all things culinary, and Samson finds great joy in all things fishing.
When you call Crystal Creek Lodge, be it June or December, you will most likely be greeted by Heather. Heather is the voice of the lodge and is our customer care specialist.  Heather knows all aspects of Crystal Creek Lodge and our field program intimately and after fielding your inquiry and making your reservation, she will personally oversee your trip from arrival to departure.